The Story of Brødrenes Original
Our names are Magnus and Theis Thesbjerg Jensen. Two young, happy brothers from West Jutland. We are the ones behind Brødrenes
The idea for Brødrenes emerged during the second great Corona shutdown. We needed a new interpretation of traditional Danish fast food - so we took matters into our own hands. The idea led to months of hard work, late nights and the purchase of a food truck.
In June 2021, we could hit the road for the first time in our very own food truck, serving classic Danish grill dishes that people already know - in a revamped and improved version.
A new interpretation of classical Danish grill food
Everyone in Denmark knows the meatball sandwich, the beef sandwich and the pork sandwich. We've taken the liberty of reinterpreting them. We've taken the best elements from each of these well-known classics; meatballs as our grandparents made them and the brown gravy that goes with it. A well done rib roast with crispy rind, with lean and juicy meat. We also offer vegetarian barbecue, so there's something for everyone.
At Brødrenes we add our crispy home-made pickled greens, delicious home-made mayonnaise - and of course crispy, coarse fries on the side. Everything we do is made in collaboration with local suppliers, and with a focus and respect for good Danish ingredients. That's why we only use free-range Danish meat.
Whether you visit our Foodtruck or our restaurant in Borggade, our staff is ready with big smiles and great food, made from amazing ingredients. There's always room for a chat over the counter - because we believe you can't rush a good time!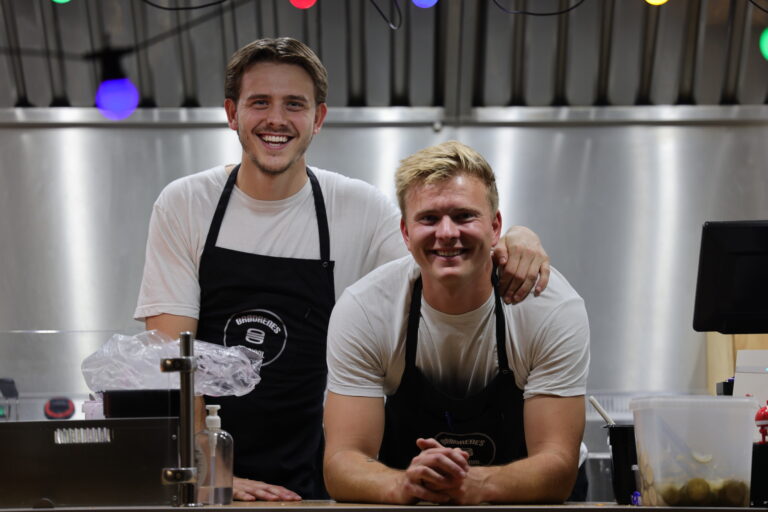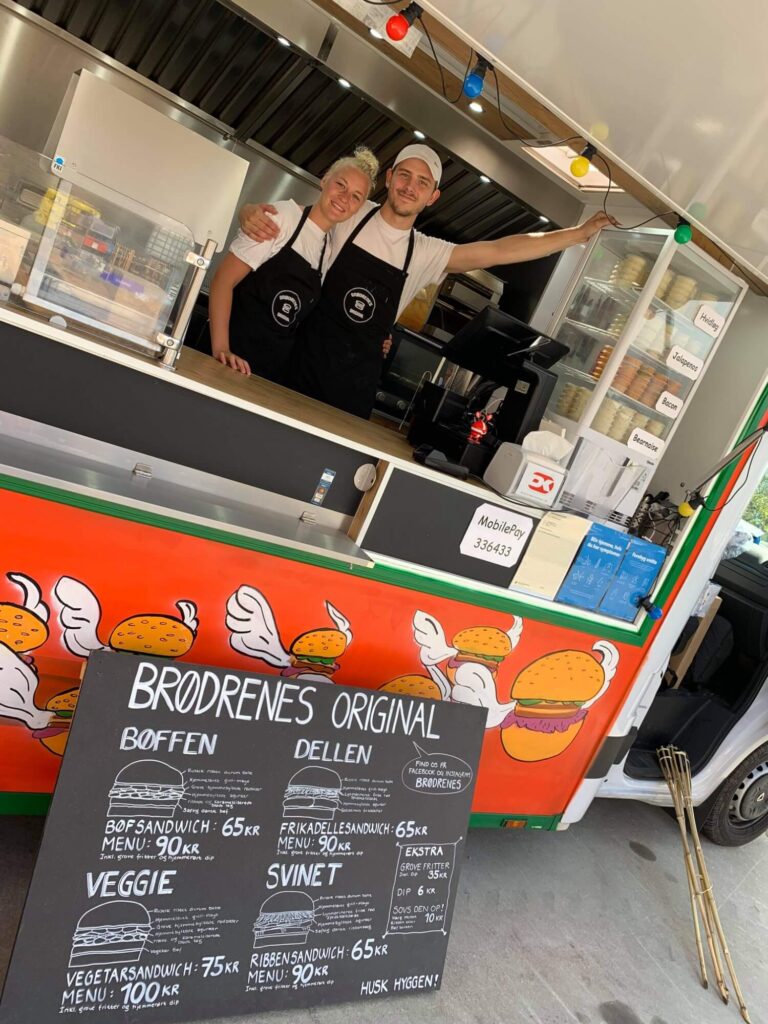 At Brødrenes we allow ourselves to have big ambitions and dream even bigger. Our main task is to serve you quality food, while conveying exactly the special cosiness that Brødrenes stands for.
You're more than welcome to follow us on Facebook and Instagram - where we'll update you on the latest ideas and offers you'll find at our locations. In addition, we also offer the possibility to rent our food truck for parties, if you wish.
Of course, you are also welcome to send us an email or call us if you have any questions. Or better yet, drop by one of our locations for a chat and some quality Danish food.
We look forward to seeing you!